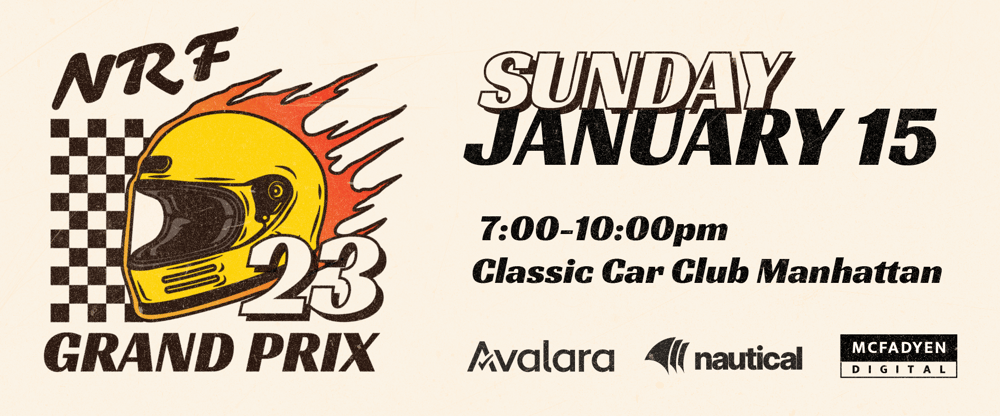 NRF Grand Prix 2023
Join Avalara, McFadyen, & Nautical Commerce for a night of competition, classic cars, and great company at the Classic Car Club – Manhattan.
Just a block away from Javits Center, you'll join us for an evening of exclusive access to F1 racing simulators, stunning views of the Hudson, classic cars, and a bit of healthy competition.
Confident you'll drive the fastest? At the end of the evening we'll crown a Grand Prize Winner and dub them NRF's finest racer.
The food and drinks will be a plenty, so come with an appetite.
Sunday, January 15th | 7-10 pm
Classic Car Club Manhattan
1 Pier 76, 408 12th Ave
New York, NY 10018
As space is limited at this unique venue, please complete the Request an Invitation form.
This event is invite-only. Please note that each of our event sponsors will receive a copy of the registered attendees.